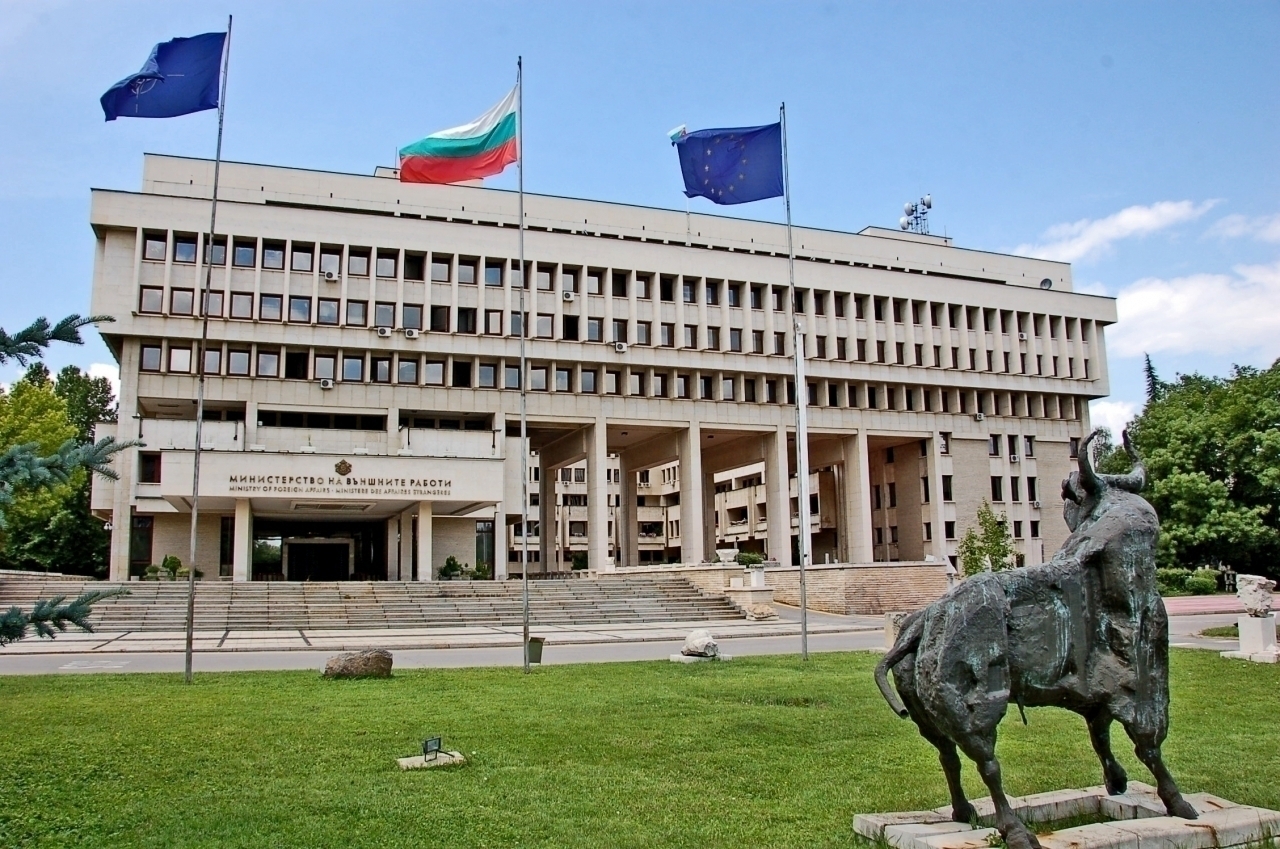 As from 1 March 2020, road vehicles with a total technically permissible maximum weight exceeding 3,5 tonnes circulating on paid road sections in Bulgaria will have to pay for their use distance-based road charges – toll. The toll replaces the electronic vignette for heavy vehicles and buses. The toll for 1 km is differentiated according to the...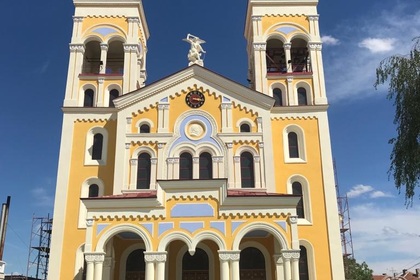 Receipt of Badges: The distribution of the special accreditation for the media to cover the apostolic journey of Pope Francis in Bulgaria will be done on 2 May 2019, within the timeframes specified below (only in these time slots). The badges that will be provided are personalized – named and non-transferable, i.e. they cannot be used for...
02 May 2019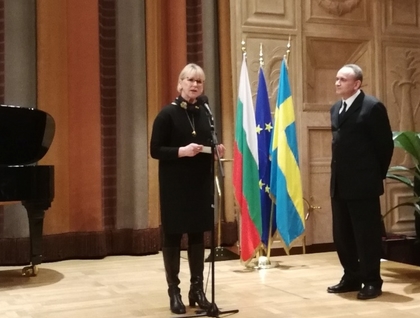 A poem by Elisaveta Bagryana recited in its Swedish translation was Foreign Minister Margot Wallström's way of honoring the 140th anniversary of the Liberation of Bulgaria. Her appearance was part of the festive program organized by the Bulgarian Embassy in Stockholm to mark the National Day of Bulgaria, March 3. The event took place in...
02 March 2018
Посолство на Република България в Мексиканските съединени щати
Адрес: Paseo de la Reforma 1990, Col. Lomas de Chapultepec, Del. Miguel Hidalgo, c.p.11000, Ciudad de México
Телефон: +52 55 5596 3283; +52 55 5596 3293
Информация по консулски въпроси на тел.:+52 55 5596 3295, По - Пт, 08.30 - 16.30 ч.
Факс: + 5255 55963295/108
Дежурен мобилен телефон за връзка в извънработно време и в спешни случаи: (+52 1) 55 6064 5199
(044 55 6064 5199, когато се набира от стационарен телефон в Мексико и 55 6064 5199, когато се набира от мобилен телефон на мексикански мобилен оператор на територията на Мексико)
Работно време за граждани: Пон., сряда и петък – 9.30 -15.00
E-mail: [email protected]
Website: www.mfa.bg/embassies/mexico

The Embassy of the Republic of Bulgaria in Mexico
Address: Paseo de la Reforma 1990, Col. Lomas de Chapultepec, Del. Miguel Hidalgo, c.p.11000, Ciudad de México
Telephone: +52 55 55963283 и+52 55 55963293
Fax: +52 55 5596 3295/108
Оut-of-hours hotline:
(+52 1) 55 6064 5199
Office hours for visitors:
Mon to Fri, 08.30 - 16.30 h
Telephone enquiries for consular information: +52 55 5596 3295
Mon to Fri, 08.30 - 16.30 h
Е-mail: [email protected]