Premiere in Sweden of a musical work by composer Dobrinka Tabakova at the Stockholm Classical Music Festival Un / Modern
14 June 2022
News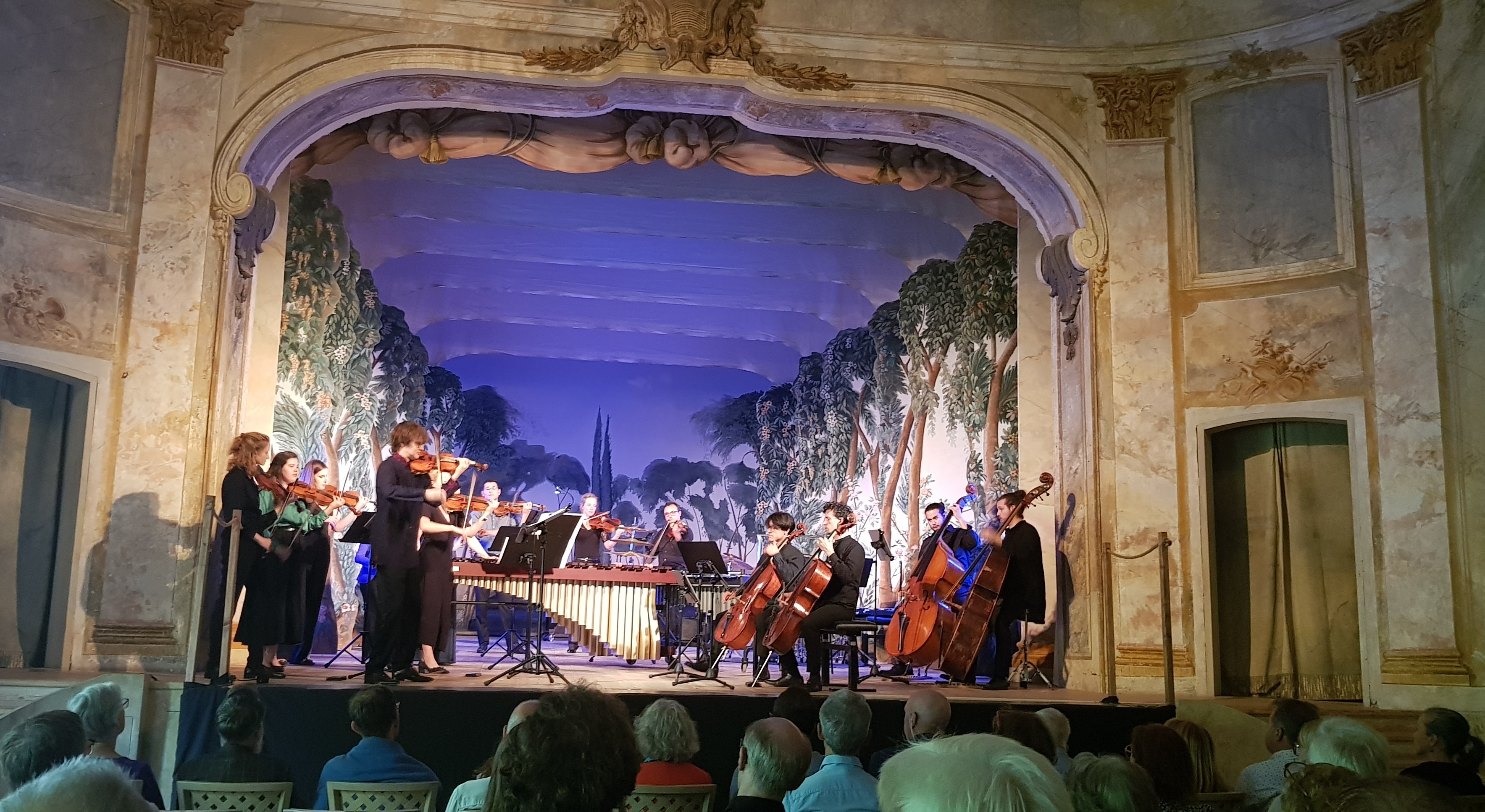 The latest musical work of the composer Dobrinka Tabakova – "The Patience of Trees", had its Swedish premier on June 11th, 2022, in this year's edition of the Stockholm classical music festival Un/Modern.
Dobrinka Tabakova was a special guest of the festival and was present at the performance of her latest musical work by the festival's chamber orchestra, conducted by its director Hugo Ticciati.
Dobrinka Tabakova's work was received with rapturous applause by the large audience in the remarkable rococo theatre of the Ulriksdal Palace in the Swedish capital.
The festival's program for June 13th features performance of earlier musical works by Dobrinka Tabakova.
The Bulgarian Embassy in Stockholm was an official festival partner in presenting the musical work of Dobrinka Tabakova.
More photos