Тhe Embassy of the Republic of Bulgaria in Stockholm hosted a duo concert by the young Bulgarian violinist Ralitsa Petkova and the Swedish pianist Per Enflo
10 June 2022
News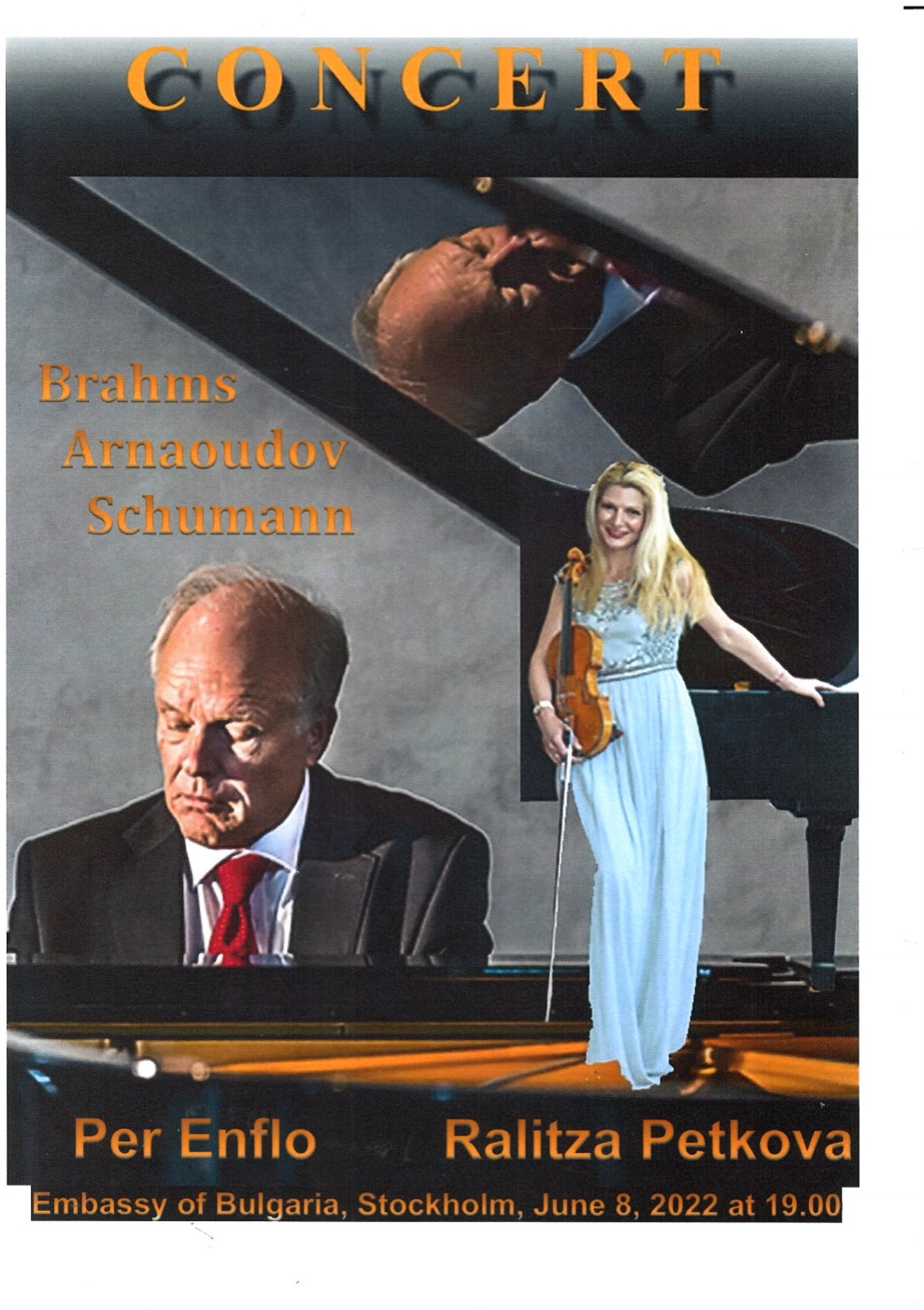 On June 8th, 2022, the Embassy of the Republic of Bulgaria in Stockholm hosted a duo concert by the young Bulgarian violinist Ralitsa Petkova and the Swedish pianist Per Enflo, who performed pieces by Johann Brahms, Georgi Arnaudov, Robert Schumann, and Mozart.
Per Enflo and Ralitsa Petkova collaborated for the first time in 2016. Since then, they have toured with duo recitals in Bulgaria, Poland, and Sweden.
The concert was open with a greeting by ambassador Ivan Pavlov. The guest of the musical evening at the Bulgarian Embassy, organized jointly with the Swedish-Bulgarian Friendship Society, included the honorary chairman of the Society – former Ambassador of the Kingdom of Sweden to Bulgaria Mr Bertil Ruth, and its membership, friends and students of Per Enflo, representatives of cultural institutions in Stockholm and many friends of Bulgaria.
More photos