The Embassy of the Republic of Bulgaria in Warsaw participates in the traditional Christmas bazaar under the patronage of Agatha Kornhauser-Duda, wife of President A. Duda
08 December 2021
News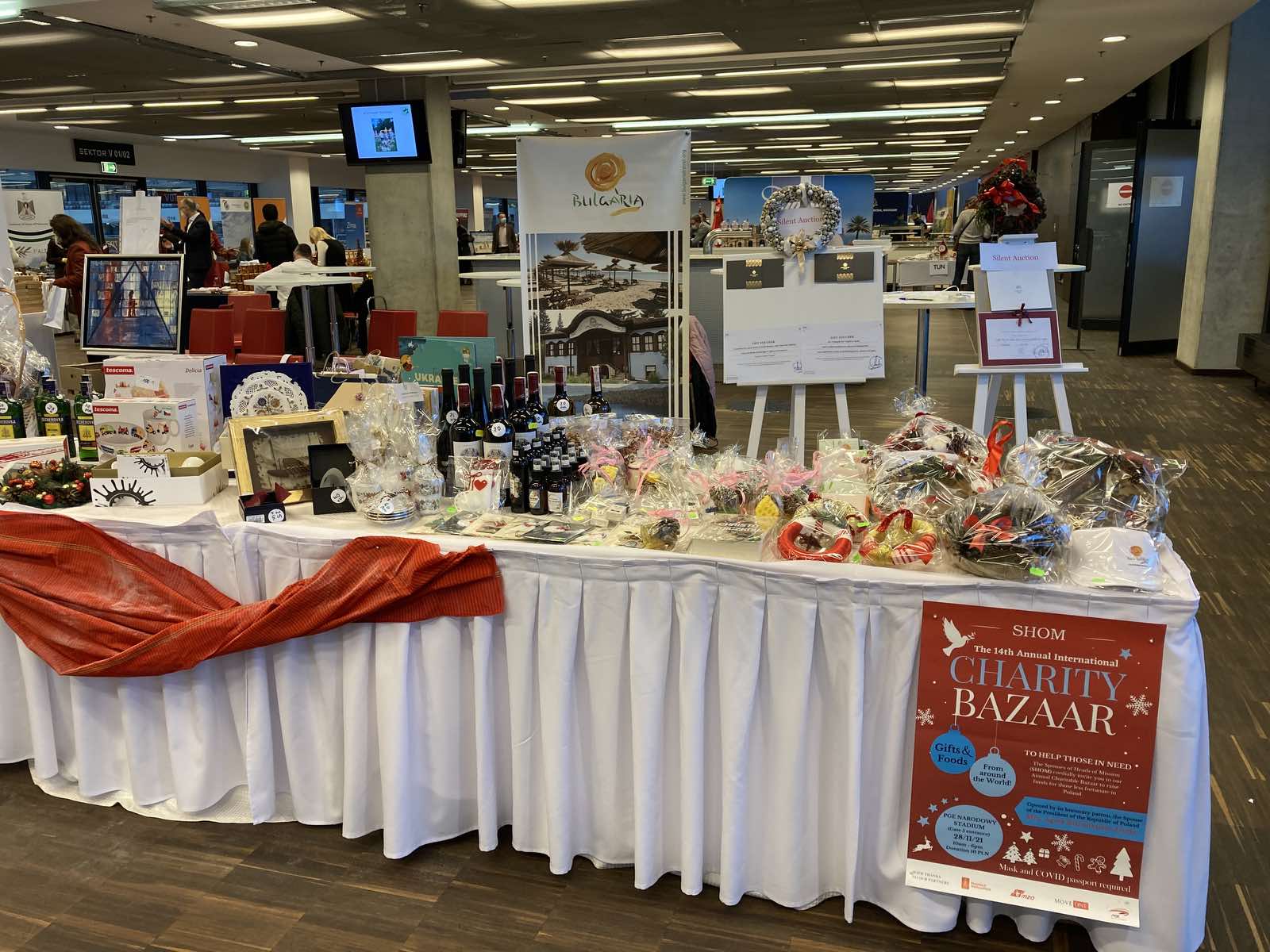 On the day of the first festive Advent in Poland, November 28, the traditional diplomatic Christmas Bazaar took place. It was held for the first time in two years, in the halls of the National Stadium in Warsaw.
The wife of the Polish president, Agatha Kornhauser-Duda, under whose patronage the 14th International Charity Bazaar was organized, conveyed her greeting, which reads: ".... Even the modest gestures of sharing what we have when we do it together This is also the case every year during the Christmas Bazaar, where people from different countries and cultures come together for a common goal. Thank you all sincerely for this valuable contribution to building a world that is better, more more prosperous and happier for everyone. "
The Bulgarian Embassy in cooperation with the Bulgarian Cultural Institute and the National Tourist Representation prepared Bulgaria's participation in this international charity event, the funds of which will be donated to the SOC Orphanage in Poland.
The provision of funds for Bulgarian participation in the bazaar was possible thanks to the charitable products of several of our companies - distributors of various works based on rose oil, wines, jewelry and more. works of art, from the gifts specially made by the children in the Bulgarian school "Dora Gabe", as well as by other Bulgarians living and working in Poland.