The Bulgarian production "Bulgaria - Find Your Story" was awarded the Second Prize in the category "Advertising Film of the State" at the 16th International Festival of Tourist Films FilmAT Festival - Warsaw.
20 December 2021
News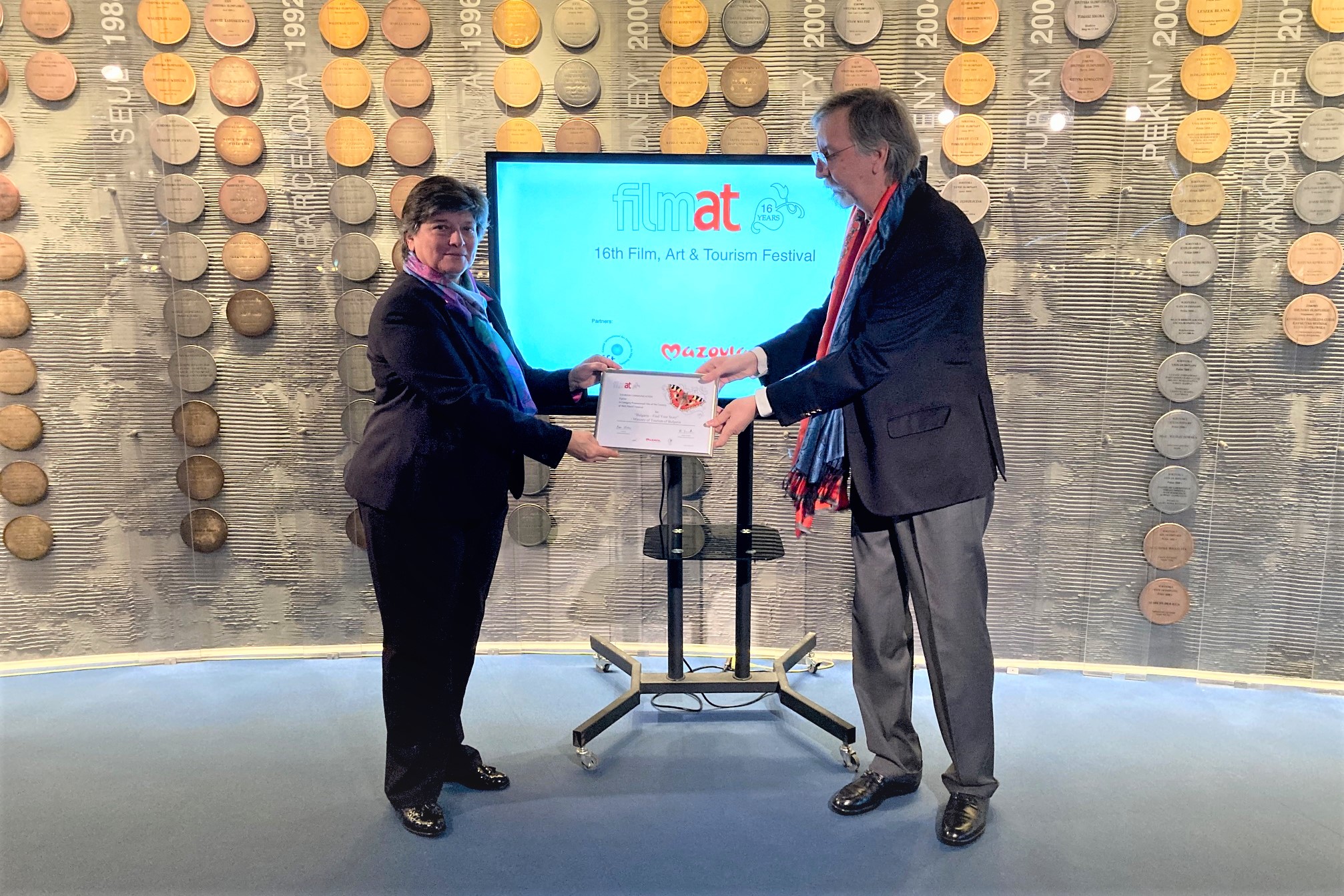 On 17 December 2021, the Museum of Sport and Tourism in Warsaw hosted an award ceremony for the 16th International Film Film Festival, which took place on 15 October 2021.
The idea of ​​the festival is to present the latest trends in documentaries, television reports, communication in tourism, corporate and institutional films and the recognition of audiovisual productions according to their artistic level and their impact on the audience.
The Warsaw FilmAT is based in Poland and is a Polish member of the CIFFT International Committee of Film Festivals for Tourism, which has been selecting the best tourist films in the world for 33 years. The festival supports the development of national and international productions.
FilmAT works in three main group categories:
Tourist communication
Documentaries and television reports
Corporate and industrial films
The films that were awarded were selected by an international jury based on criteria for:
Impact;
Creativity;
Style;
Topic covered in narration, performance and music;

At the initiative of the National Tourist Representation at the Embassy of the Republic of Bulgaria in Warsaw and with the assistance of the Ministry of Tourism, Bulgaria took part with two promotional videos. "Bulgaria - Find Your Story" was awarded the Second Prize in the category "Country Advertising Film".
At the ceremony held on December 17, 2021, the award on behalf of the Bulgarian Ministry of Tourism was received by HE Margarita Ganeva, Ambassador Extraordinary and Plenipotentiary of the Republic of Bulgaria to the Republic of Poland. Mr. Nikolay Kostov from the National Tourist Representation of Bulgaria in Warsaw also took part in the event.
More photos