Meeting with the association of journalists "Globetroter", writing in the field of tourism
20 November 2021
News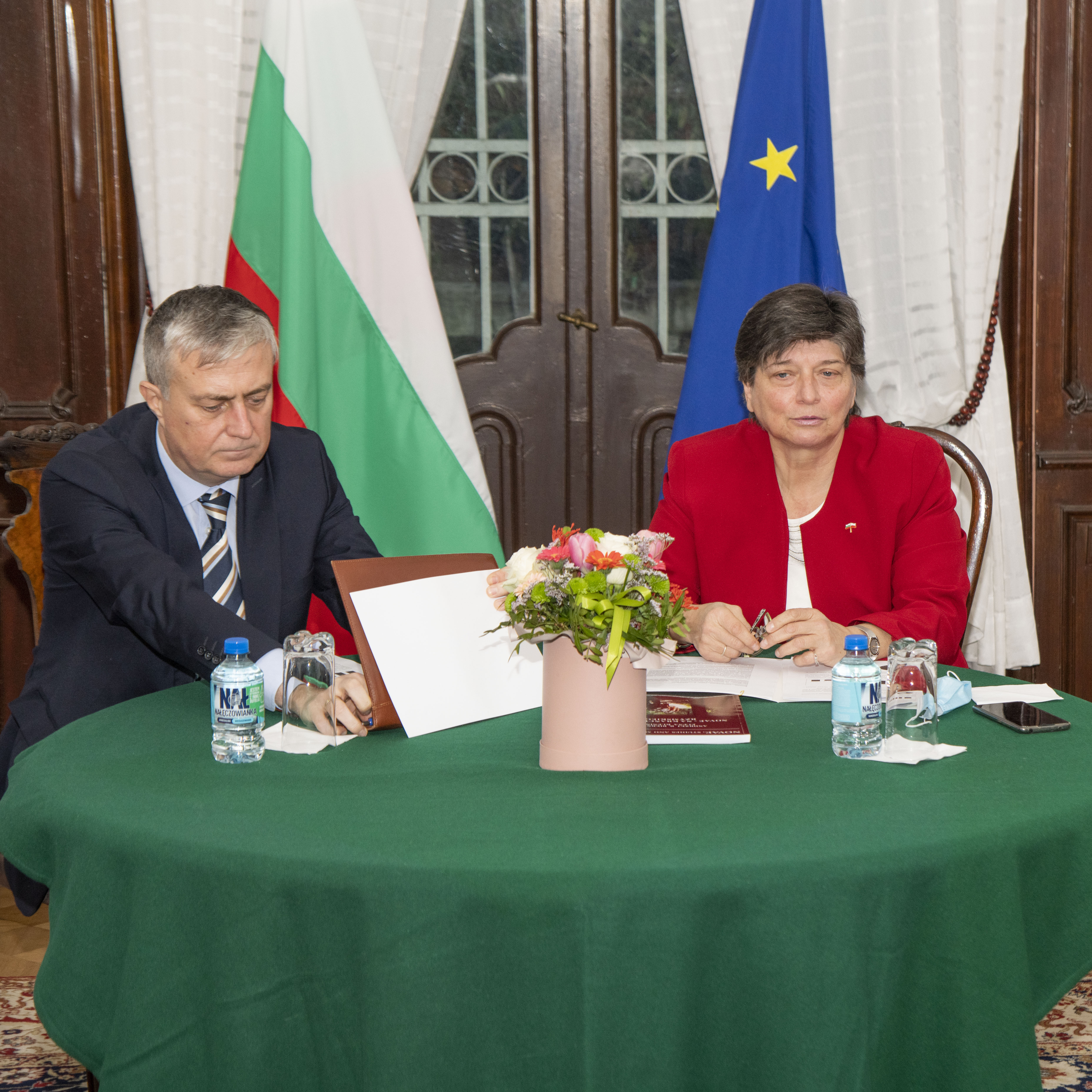 On November 18, 2021, a meeting was held at the Embassy of the Republic of Bulgaria in Warsaw of Margarita Ganeva, Ambassador Extraordinary and Plenipotentiary of the Republic of Bulgaria to the Republic of Poland with the Association of Journalists "Globetroter", writing in the field of tourism. The meeting was held jointly with the National Tourist Office at the Embassy in Warsaw, and a number of journalists were invited to comply with current anti-epidemic regulations.
Polish media representatives were interested in the situation in the tourism industry in Bulgaria, the share of Poles in inbound tourism to Bulgaria and Bulgarians in Poland; how does Bulgaria plan to present itself abroad, in particular in Poland, and how does Bulgaria intend to expand its summer tourist offer throughout the year?
These and many other questions were answered by both the Bulgarian Ambassador and the diplomatic representative of the Ministry of Tourism Mr. Nikolay Kostov, who stressed that the Polish market is a priority for Bulgarian inbound tourism and a reflection of the importance of this market is the opening in March this year at the National Tourist Office at the Embassy in Warsaw.
Polish tourists are welcome and expected guests in Bulgarian resorts and the results of the summer season show it. The visits of Polish tourists for the period January - September 2021 exceed 209 thousand people, which is an increase of almost 76% compared to the same period in 2020. It was noted that Bulgaria is a year-round destination with many advantages in areas such as: cultural historical tourism, balneotherapy and recreation tourism, gourmet, wine, etc.
Particular attention was paid to the opportunities for development of competitive winter and urban tourism, as well as the interest of Bulgarian citizens wishing to visit and get to know Poland, which would be feasible in creating a flight program of a cheap airline connecting the two countries regular, year-round line, outside the charter programs for the summer tourist season. Several of the journalists present supported this important factor for the future development of bilateral tourism and declared that they will support our efforts for its realization.
The meeting lasted about an hour and a half, grew into conversations in an informal atmosphere over a glass of wine, after which all Polish journalists present received promotional materials for Bulgaria.