Interview with Ambassador Margarita Ganeva for Warsaw Business Journal
18 November 2021
News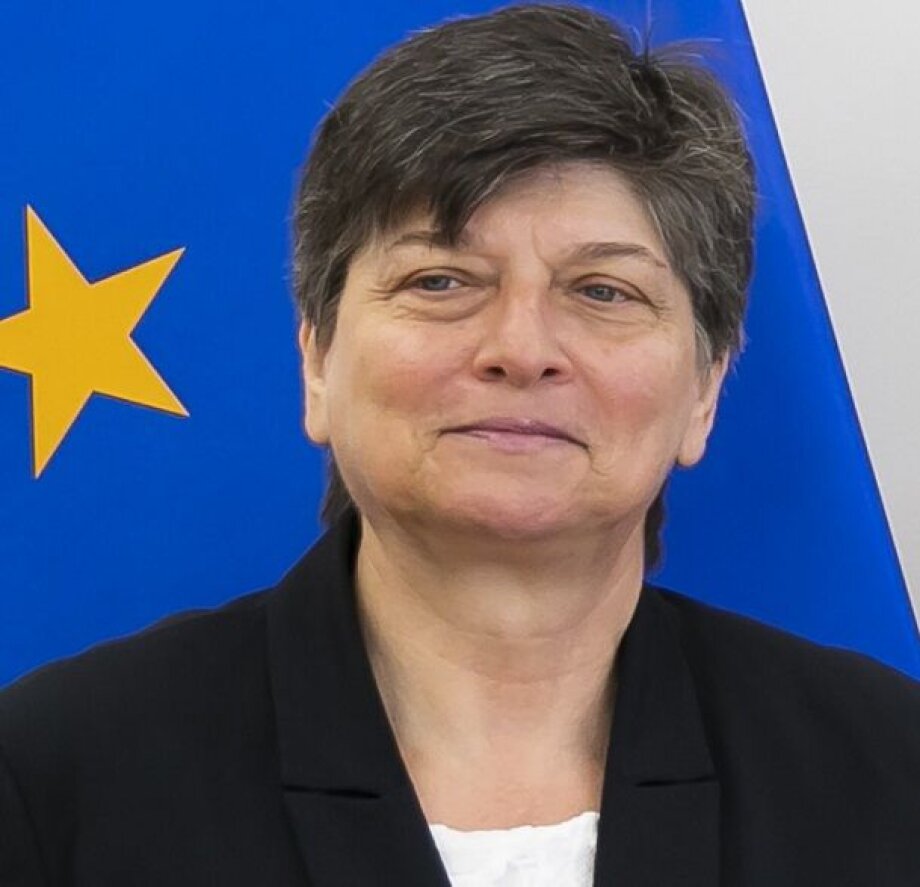 Ambassadors' Corner
Top diplomats in Warsaw talk to the WBJ about their countries'... high-speed internet accessibility, growth forecasts, and inflations rates. One of them is Margarita Ganeva, Bulgarian Ambassador
WBJ: Even before the pandemic struck, the internet was the lifeline of most economies. Now, even more so. How much money has been invested in the internet in your country? How many people have access to high-speed internet (above 25 Mbps download) in your country? And how tech-friendly is your country?
Margarita Ganeva, Bulgarian Ambassador: According to NSI (state stat agency) data, in 2020, 78.6% of households had access to high-speed internet (58.8% in 2015) — 83.6% in cities and 63.0% in villages. In 2020, 86.1% of enterprises had a fixed-internet connection (71.3% in 2015). In 2020, 52.9% of enterprises used mobile internet. Bulgaria is among the countries with the fastest mobile internet in the world and it ranks 10th, according to Speedtest Global Index. In August 2021, the average speed of mobile internet amounted to 126.21 Mbps. This is approx. twice the world average (56.74 Mbps). Upload speed for mobile internet in Bulgaria is 19.69 Mbps (12.61 Mbps average for the world).
WBJ: How does the growth forecast for Q4 2021 look for your country? What are the industries that have been performing well, that have been underperforming and the industries that seem to hold a lot of promise in your country?
The latest available data for GDP growth is for the second trimester of 2021 and it is 9.9% on a yearly basis. It shows that the Bulgarian economy has a strong potential for recovery from the current crisis. According to the spring 2021 finance ministry forecast, in 2021, Bulgarian GDP will grow by 2.7%. From the beginning of 2021, the highest recovery levels of industrial production have been recorded in the manufacturing of motor vehicles, trailers and semi-trailers (56.7% monthly average growth for the period January-July 2021), of computer, electronic and optical products (39.7%), of vehicles, except automobiles (31.5%), of electrical equipment (24.6%) and extraction of non-metallic materials and raw materials (44.0%).
WBJ: Poland recorded the highest inflation in 20 years in August, according to the early estimates by its central stats office. How high/low is the inflation in your country? What are the causes?
NSI data states inflation in 2020 was 0.1%. April-November 2020 was characterized by deflation due to a decrease in consumption and a serious reduction of economic activities as a result of the Covid-19 crisis. From the end of 2020, a trend of increase of consumer price index was observed which is a result of rising consumption on the internal market and activation of economic activities. In August, the inflation from the beginning of the year was 3.1% — an indicator of accelerated economic recovery from the Covid crisis. According to our central bank forecast from June, at the end of 2021, inflation will amount to 3.5%. It is expected to accelerate due to both the services and non-food components.