Meeting of Ambassador Margarita Ganeva with Mr. Jan Sarnowski, Deputy Minister of Finance of the Republic of Poland
01 November 2021
News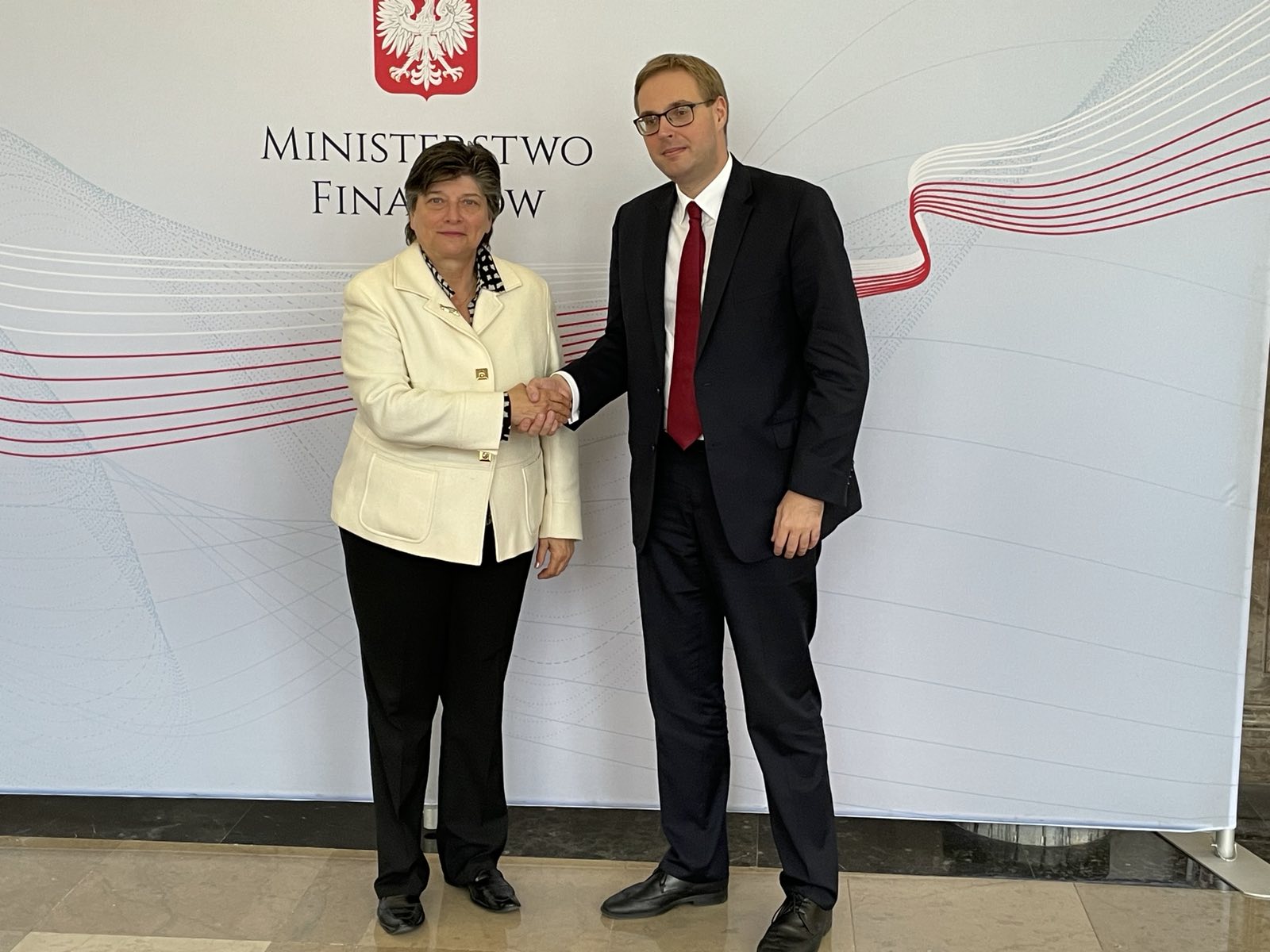 The Ambassador Extraordinary and Plenipotentiary of the Republic of Bulgaria in Warsaw, Ms. Margarita Ganeva held a working meeting with the Deputy Minister of Finance of the Republic of Poland Mr. Jan Sarnowski, whose aim was to get acquainted with the current financial and economic reform and policy of the Polish side for the stabilization of the economy after the pandemic, as well as for the opportunities for the development of bilateral cooperation in the financial field, with special emphasis on the digitalization of the financial system and the fight against tax fraud.
For several years, the country has pursued an active policy in the field of tax solidarity, and as a result of its bilateral cooperation with other countries, Poland has successfully implemented a number of measures to modernize the tax system, mainly in the field of VAT. analytical tools. IT solutions are at the heart of Poland's success in the fight against tax crime.
The Polish Ministry of Finance stated that it is ready to share its experience and best practices with Bulgarian colleagues, believing that only good cooperation between European countries in the spirit of tax solidarity can effectively solve the problems related to VAT collection within of the EU.