Reception for the Bulgarian National Day
15 March 2018
News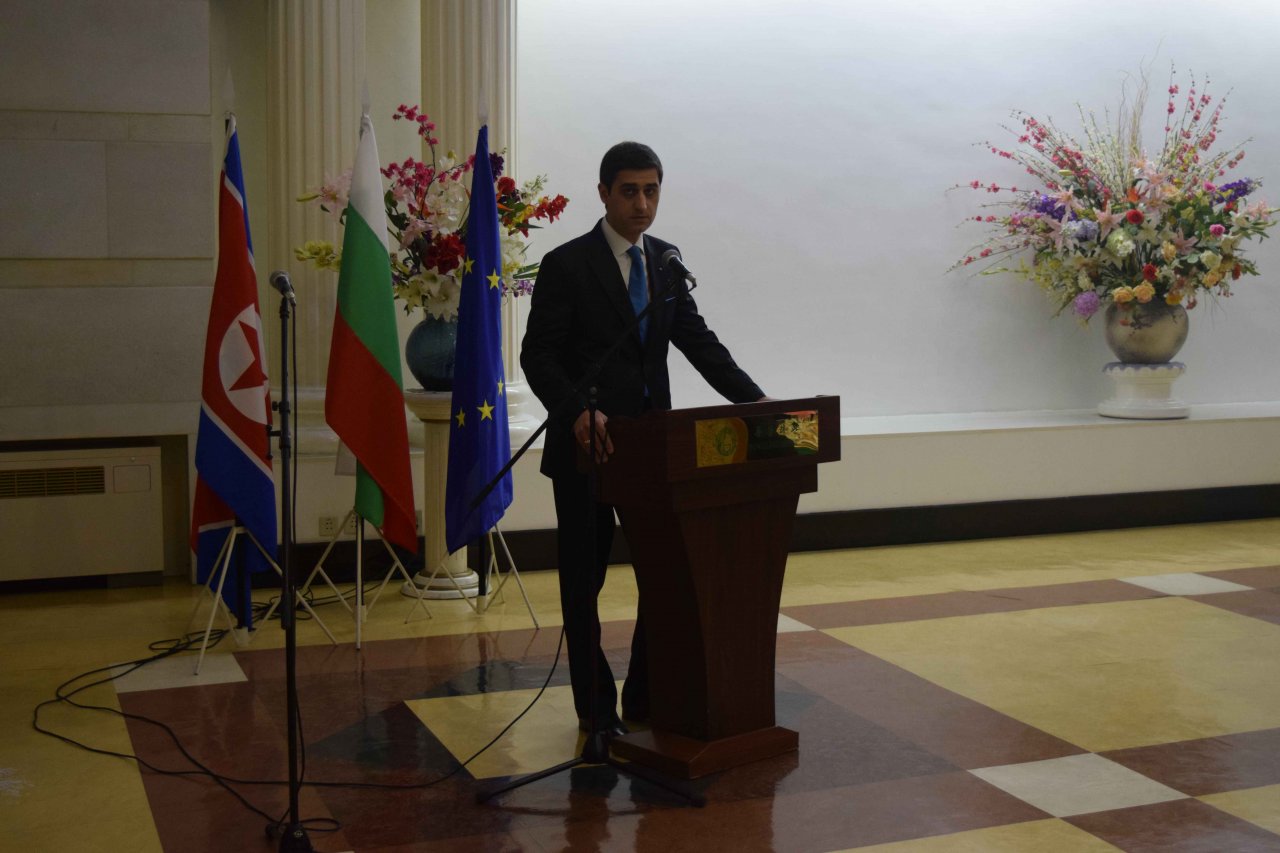 On 6 march 2018 a reception was hosted in the Pothonggang Hotel on the occasion of the 140th anniversary of the Liberation of Bulgaria. The commemoration of the Bulgarian National Day was attended by members of the diplomatic community and all international and humanitarian organisations in Pyongyang.
On behalf of the Ministry of Foreign Affairs of the DPRK, the Director General for Europe, Mr. Kim Son Gyong and staff from the ministry were present.
The Chargé d'Affaires of the Republic of Bulgaria, Mr. Ivaylo Iordanov welcomed the guests at the reception, paying respect to the numerous achievements of our country during its thousand years' history. He also made a special mention of the positive relations between the Republic of Bulgaria and the Democratic People's Republic of Korea and the fact that in 2018, both countries mark 70 years of diplomatic relations.