Head of Mission
Head of mission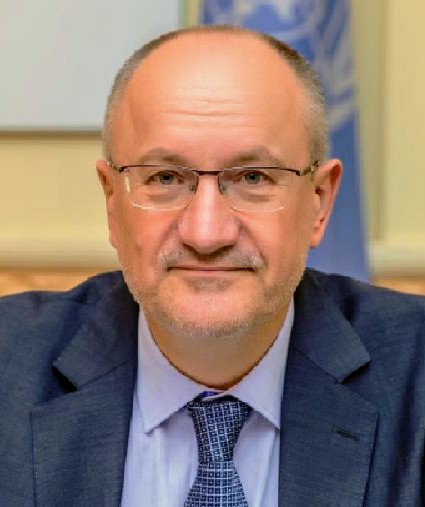 Petko Draganov,
Ambassador Extraordinary and Plenipotentiary of the Republic of Bulgaria to the Republic of Korea
Born on January 25th, 1958 in Cairo, Egypt. Married with two children.
Education:
English Language School in Sofia (1976);
MA in International Law at the Moscow State Institute for International Relations (1983)
Career:
1983 – Joined the Information Department of the Bulgarian Ministry of Foreign Affairs.
1985-1993 Served at the Bulgarian Embassies in Ghana and Zimbabwe and in the African Department of the MFA.
1993-1998 First Bulgarian Ambassador to South Africa with concurrent accreditation to Namibia, Botswana and Mozambique. Oversaw the establishment and construction of the Bulgarian Embassy in Pretoria. Dean of the Diplomatic Corps in 1997-98.
1998-2001 Permanent Representative to the United Nations and the Other International Organizations in Geneva. President of the Conference on Disarmament in 2000.
2001-2005 Vice-Minister of Foreign Affairs and Chairman of the National Commission on UNESCO; Alternate Representative of the Republic of Bulgaria to the United Nations Security Council (2002-2003); Special Representative of the Chairman-in-Office of the Organization for Security and Cooperation in Europe (OSCE) to the Republic of Moldova (2004). Member of the top negotiating team for Bulgaria's NATO and EU accession.
2005-2009 Permanent Representative in Geneva. Elected President of UNCTAD's Trade and Development Board in 2008. Chaired successful negotiations on UNCTAD's 2008 Accra Accord at the Organization's Ministerial meeting in Ghana.
2009-2015 Deputy Secretary-General of the United Nations Conference on Trade and Development. Oversaw administration, technical cooperation, information and communication strategies of the Organization.
2015-2017 UN Secretary General's Special Representative and Head of the United Nations Regional Centre for Preventive Diplomacy for Central Asia (UNRCCA) in Ashgabat, Turkmenistan.
2018-2019 Director General for Political Affairs, Ministry of Foreign Affairs.
Speaks English, French and Russian, reads Spanish and Italian.