The opening of the photo exhibition "The Balkans, a shared heritage" by the Bulgarian photographer Ivo Hadjimishev
14 November 2019
News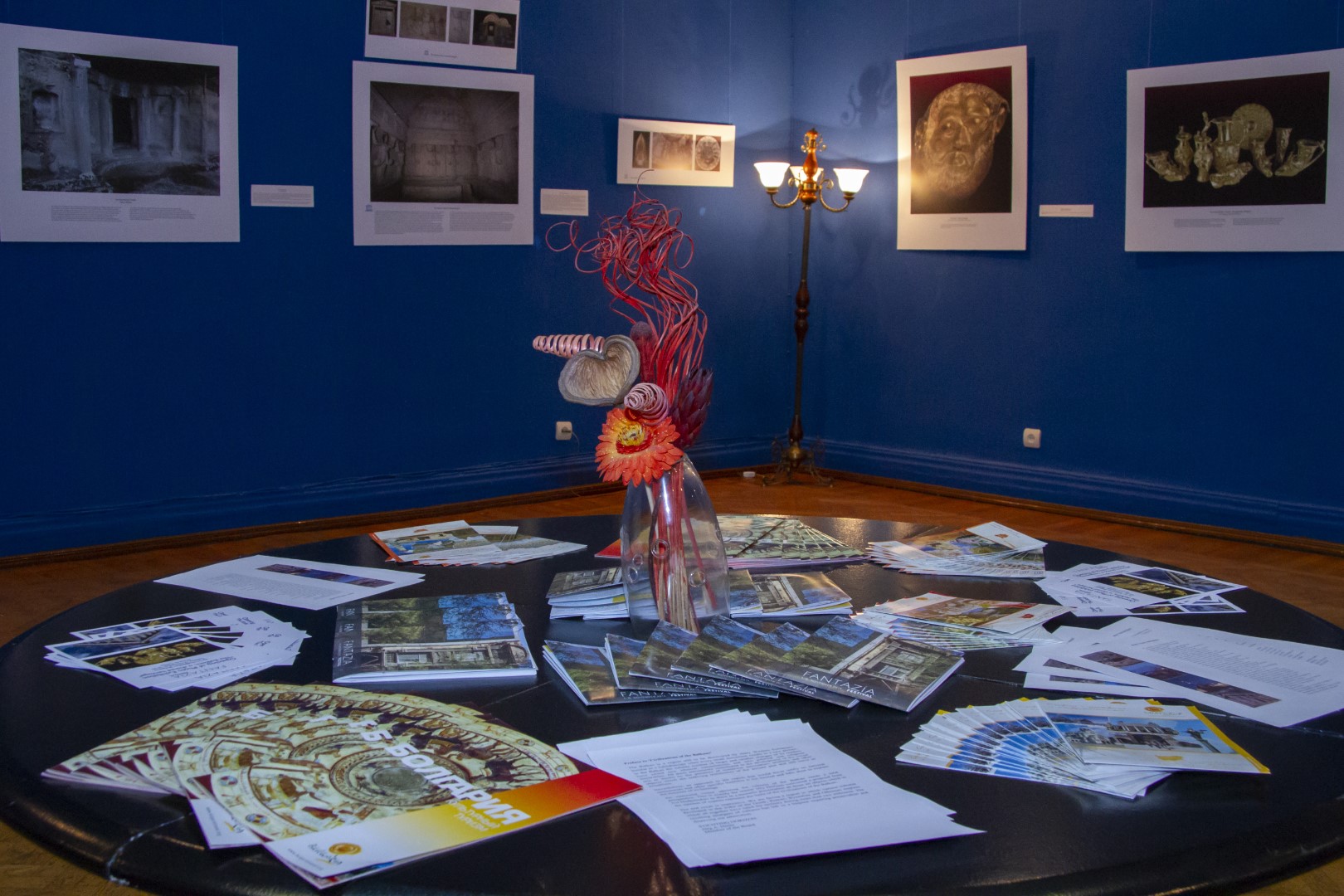 The opening of the photo exhibition "The Balkans, a shared heritage" by the Bulgarian photographer Ivo Hadjimishev took place on 12th November 2019 at the Museum Center in Baku. The exhibition was organized by the Bulgarian Embassy in Baku within the framework of the 2nd Fantazia Cultural Heritage Festival, in cooperation with the EU Delegation in Baku, the Ministry of Culture of Azerbaijan and United Cultures.
The exhibition highlights the richness of cultural and archaeological heritage of the Balkan countries from the Antiquity to the late Middle Ages.
The Ambassador of Bulgaria to Azerbaijan Mr Nikolay Yankov, the Deputy Head of EU Delegation Mr Denis Daniilidis and the author of the exhibition Mr Ivo Hadjimishev delivered welcoming remarks to the guests at the opening event. Mr Hadjimishev talked about the idea and the implementation of this important project which includes huge amount of photographic and text materials, collected in the book "The Balkans, a shared heritage".
Over 100 guests came to the opening of the exhibition. Among them representatives of the diplomatic corps, the Milli Majlis and other state institutions, cultural and educational institutions, NGOs, students, as well as representatives of the Bulgarian community in Baku.
On 13th November Mr Ivo Hadjimishev was a guest of the AZTV Cultural Chanel morning show where he introduced his project. He visited then the National Library of Azerbaijan where a meeting with the Deputy Director Ms Adiba Ismailova took place. The book "The Balkans, a shared heritage" has become a part of the rich book fund of the Azerbaijani National Library.