Representatives of the Bulgarian Embassy in Baku visited Secondary School "Rovshan Nasirov" in Baku
16 May 2019
News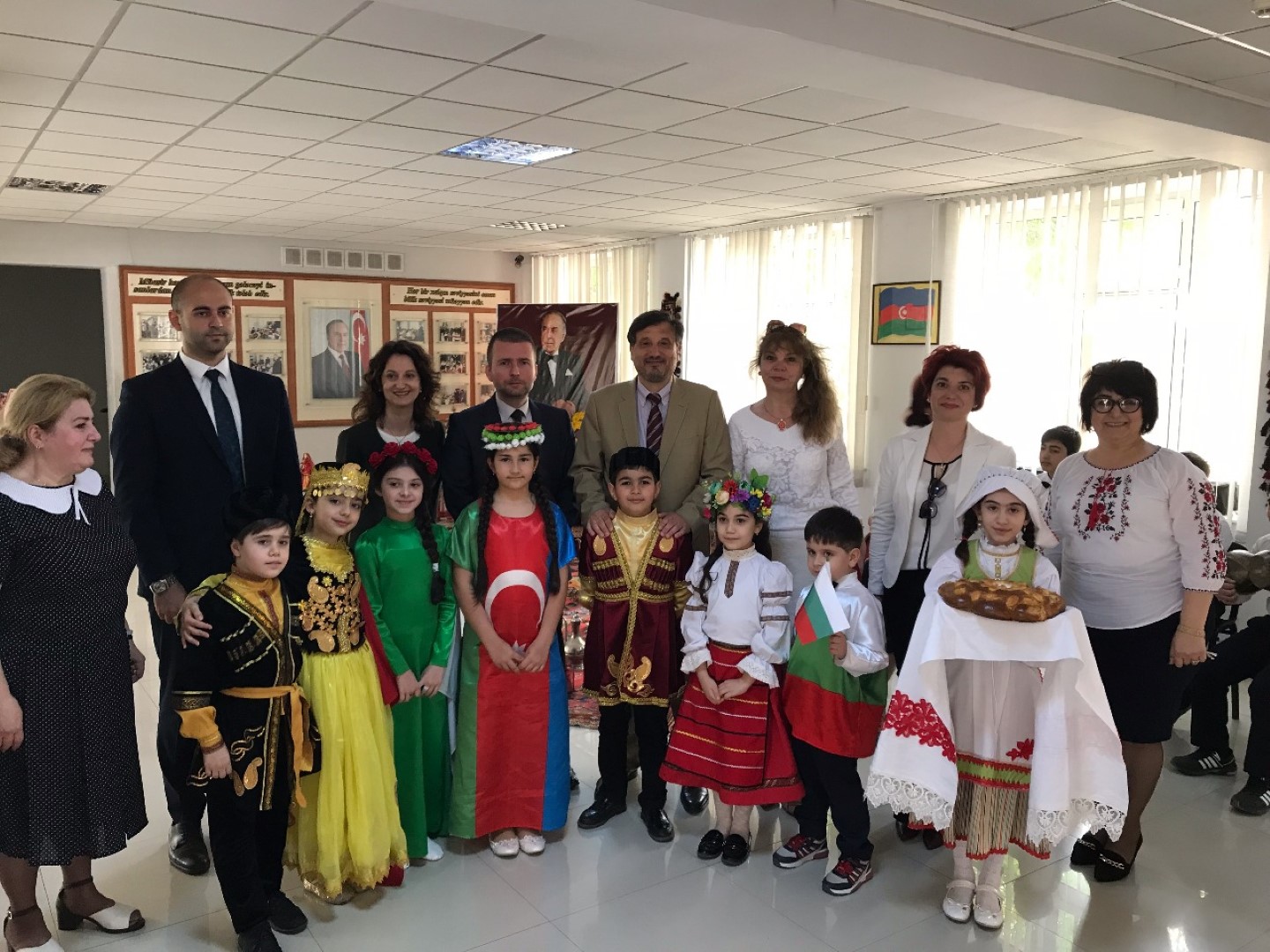 On 14 May Bulgarian Ambassador Nikolay Yankov and representatives of the Embassy of Bulgaria in Baku visited 111th Secondary School "Rovshan Nasirov" in Baku within the framework of the Olympic Culture and Education Program (OCEP) which is part of the XV European Youth Olympic Festival to be held from 20 to 28 of July 2019 in the capital city of Azerbaijan.
In the framework of the program 49 Baku schools, together with twinned schools from each European country that takes part in the European Youth Olympic Festival, have been learning about the history, culture, traditions and sport of the respective European country and organizing cultural events. From Bulgarian side 35th Secondary school "Dobri Voinikov" in Sofia has been selected to become a twinned school of 111th Secondary school.
The 111th Secondary school had prepared rich cultural program, dedicated to Bulgaria and the Bulgarian-Azerbaijani friendship. Bulgarian and Azerbaijani songs and dances were performed by the students, as well as different sports demonstrations. Bulgarian and Azerbaijani national dishes were also presented. The director of the school Ms. Jala Hadjieva told us about the school's activities related to Bulgaria including the making of "Martenitsa", learning historical and geographical facts about our country and showed some paintings of Bulgaria made by the children.
Ambassador Nikolay Yankov greeted the students and their teachers for the amazing performances and expressed admirations about their efforts and passion with which they have been representing Bulgaria. He affirmed the readiness of the Embassy for giving support to their activities within the OCEP and for future bilateral co-operation.
Among the other guests of the event were Mr. Adil Aliyev, Member of the Milli Majlis of the Republic of Azerbaijan and President of the Azerbaijan Kickboxing Federation, representatives of the National Olympic Committee, the Ministry of Education, and other Azerbaijani institutions.