Official event to celebrate the successful implementation of a project with Bulgarian funding
25 November 2022
News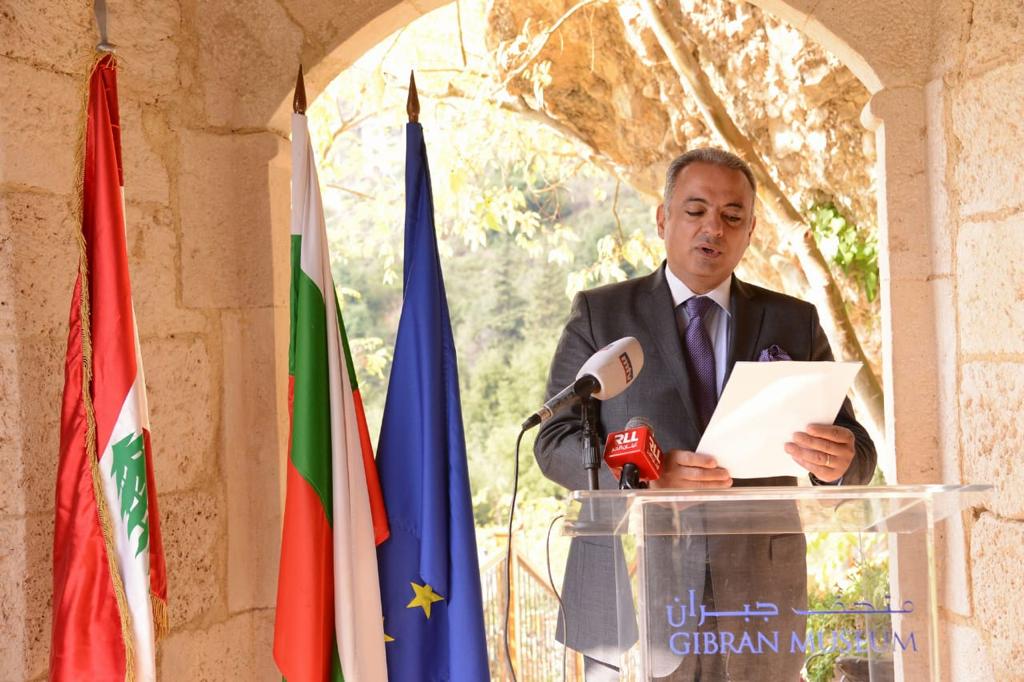 On November 12, 2022, an official ceremony marking the successful completion of the "Khalil Jubran Legacy for Cultural Sustainability" project, financed with Bulgarian development aid, took place in Bsharre under the patronage of the Minister of Culture Muhammad Wissam Al-Murtada.
The event was attended by a large number of guests, including representatives of the caretaker government, the deputy mayor of Bsharre Joseph Fakhri, members of the Jubran National Committee, educators, artists (including Rudi Rahma - artist, sculptor, poet and actor). A group of diplomats from the Embassy of the Republic of Bulgaria were also present.
The Minister of Culture of Lebanon Mohammed Murtada, the Director of the Jubran Khalil Jubran Museum Joseph Geagea, the President of the Jubran National Committee Joseph Fenianos and Ambassador Boyan Belev addressed the event. They welcomed the successful completion of the project and its contribution to the preservation of Lebanon's cultural heritage in the context of severe economic and financial crisis in the country.