Celebration of the National Day of Bulgaria in Baku
05 March 2020
News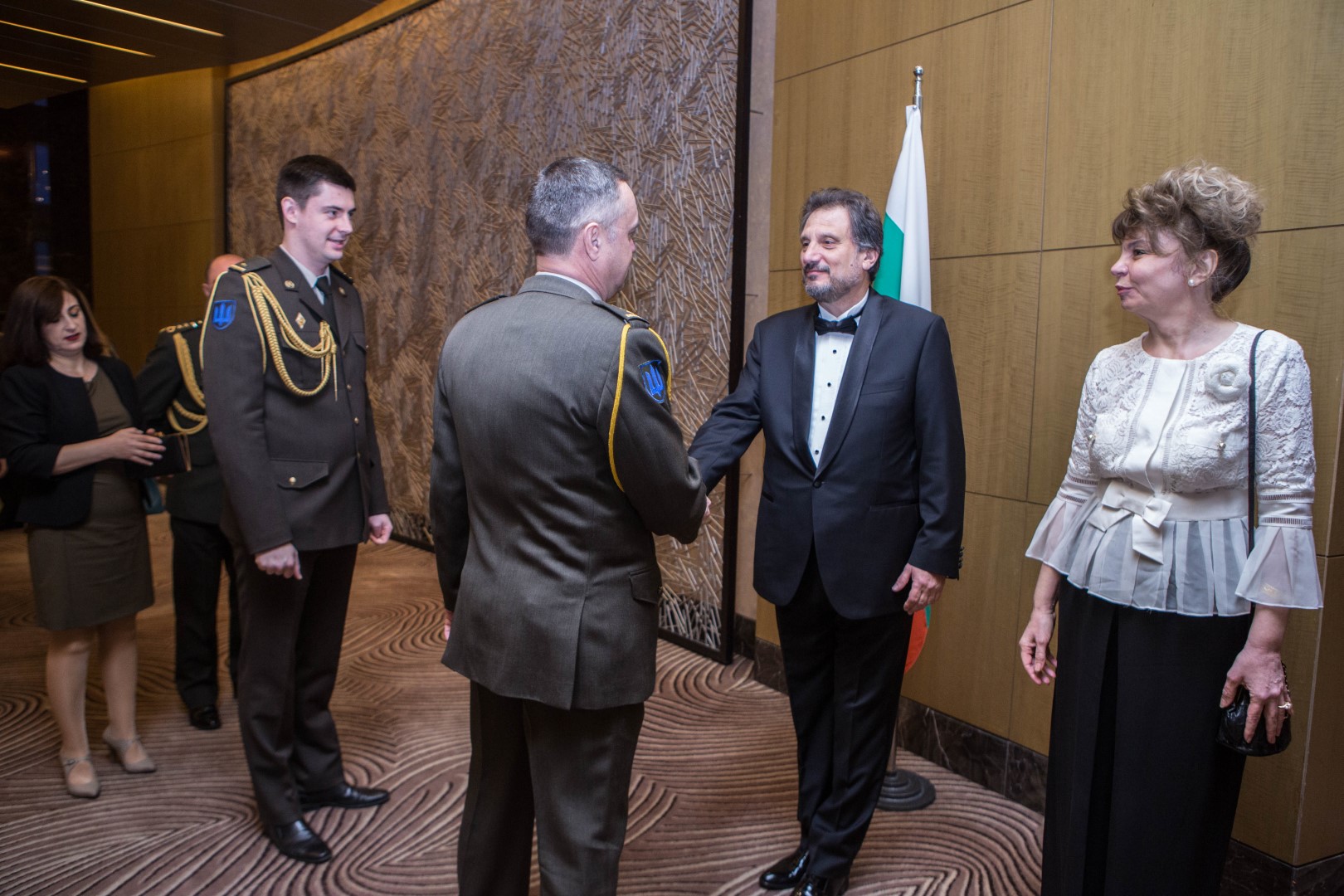 The celebration of the National Day of Bulgaria "3 March - the Liberation Day" was marked in Baku on 3rd March 2020 with an official reception at Fairmont Baku Hotel.
Around 300 guests attended the event, among them were representatives of the Azerbaijani institutions – the Parliament, ministries and state agencies, representatives of cultural, educational and scientific institutions, non-governmental organizations, media, business circle, diplomatic corps and the Bulgarian community in Azerbaijan.
The guest of honour of the event for a second year was the Minister of Agriculture of the Republic of Azerbaijan and co-chair of the Intergovernmental Commission on Economic Cooperation Mr Inam Karimov. The First Deputy Minister of Internal Affairs Major General Seyfulla Azimov and the chair of the Interparliamentary friendship group between Bulgaria and Azerbaijan Mr Rauf Aliyev were among the official guests of the Bulgarian reception.
The anthems of both states were performed by the opera singer Ilgar Majlumov who has graduated from the Academy of Music, Dance and Fine Arts in Plovdiv, Bulgaria.
In his welcoming speech the Ambassador of the Republic of Bulgaria Mr Nikolay Yankov payed tribute to the known and unknown heroes who gave their lives for the freedom and independence of Bulgaria. He underlined the strategic relations between Bulgaria and Azerbaijan which marks this year its 5th anniversary since the signing of the Joint Declaration on Strategic Partnership in 2015.
Minister Inam Karimov greeted the people of Bulgaria on behalf of the President of the Republic of Azerbaijan Mr Ilham Aliyev. He also talked about the fruitful bilateral cooperation in the field of energy, agriculture, trade, education, culture and many other spheres, which has been developing with the support of a solid legal base of over 100 bilateral agreements.