Head of Mission
Head of Mission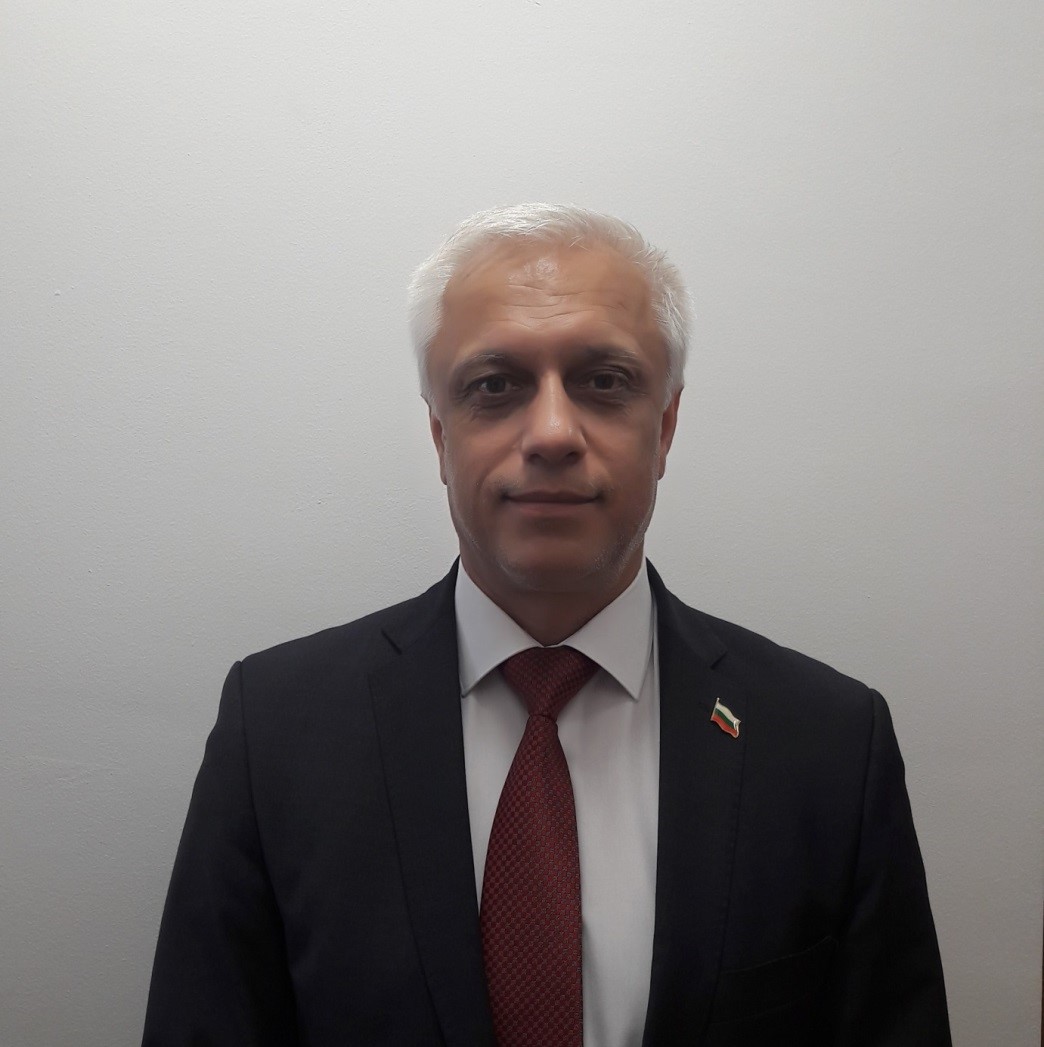 PLAMEN STEPHANOV HRISTOV
Charge d`affair of the Embassy of the Republic of Bulgaria in Damascus, Syrian Arab Republic
He was born on December 15, 1969.
He has an academic education with the scientific degree "doctor" and a defended dissertation on the topic: "The energy component in the solution of the Cyprus issue" at the Military Academy "G. S. Rakovski", higher education with a master's degree in "computing technology" and a second master's degree in "martial arts". He has published two scientific monographs, numerous publications and independent participation in forums in the field of energy diplomacy and security.
He has experience in the non-governmental sector as the executive director of the NGO "Friends of the Arab World" and the chairman of the NGO "Black Sea Consultative Center for the Study of Society and Security".
The professional career in the Ministry of Foreign Affairs from 1998 until now has been spent as an expert in the Directorates "Consular Relations", "Southeastern Europe", "Human Resources" and "Middle East and Africa".
Diplomatic career includes third secretary at the Consulate General in Thessaloniki, Greece (2000 - 2003), first secretary at the Embassy in Nicosia, Cyprus (2007 - 2010), charge d`affair of the Embassy of the Republic of Bulgaria in Baghdad, Iraq (2019 – 2020).
Charge d`affair of the Embassy of the Republic of Bulgaria in Damascus, Syria from September 2022, with the diplomatic rank of "Minister Plenipotentiary".
He speaks Greek, English, Russian and use Arabic.
Married, with two children.