Тhe Embassy of Bulgaria in Havana celebrated the 24th May with a festive opening of a Bulgarian Wall
03 June 2019
News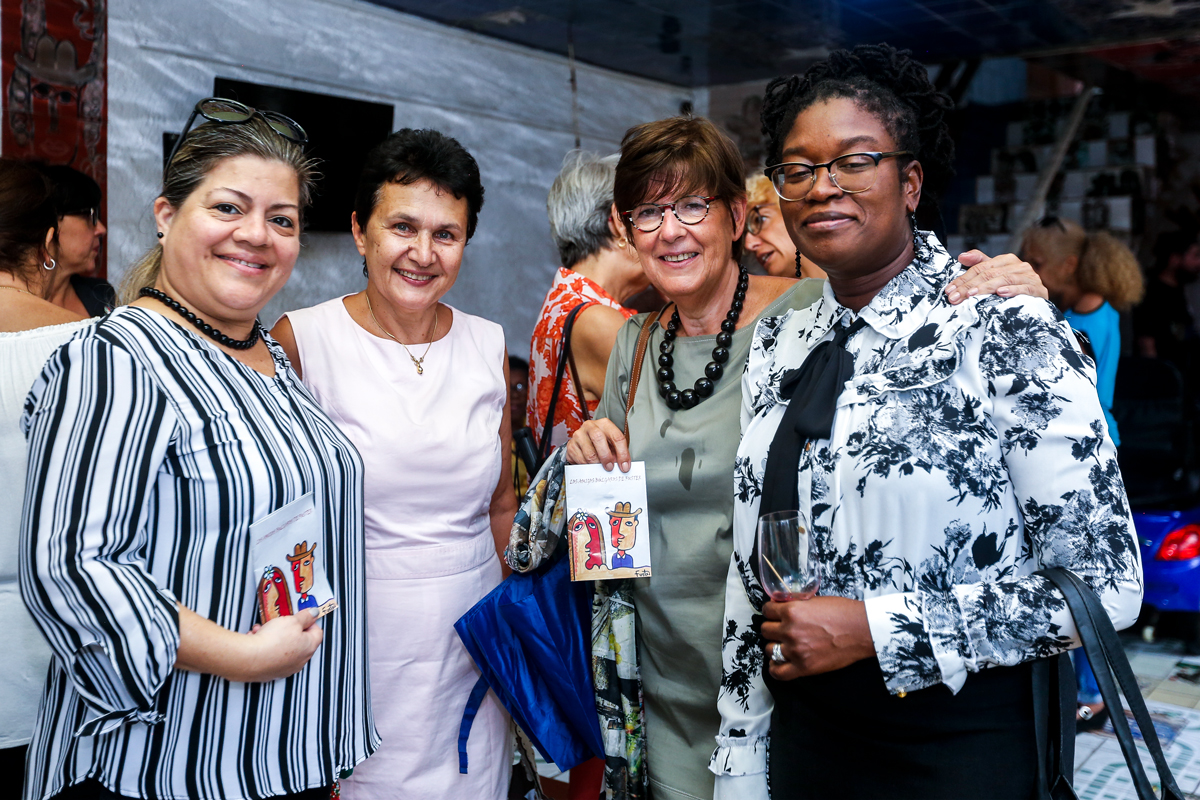 On May 30th, 2019, the Embassy of the Republic of Bulgaria in Havana celebrated the Day of Bulgarian Education and Culture and Slavonic Alphabet – 24th May, with a festive opening of a Bulgarian Wall, created by the famous Cuban artist José Rodríguez Fuster in the Havana's neighborhood of Jaimanitas. This neighborhood is among the most popular tourist destinations in the Cuban capital, also known as Fusterlandia, by the name of the artist, who lives and works there.
With Fuster's characteristic technique – a mosaic of broken colored faience tiles, the Cyrillic letters are depicted on the Wall, as well as Bulgarian symbols such as the rose, martenitza, typical Bulgarian embroidery, Troyan ceramics, the Cathedral "St. Alexander Nevski".
In her welcoming speech to the guests, the Bulgarian Ambassador Maria Donska outlined the St. Cyril and St. Methodius work, Bulgaria's contribution to the European civilization and the attachment of the Bulgarians to our brightest feast dedicated to the letters and the enlightenment.
For his part, José Fuster stressed that he made the Bulgarian Wall with a great sympathy for the country, adding to the Bulgarian symbols his "reserved signs" and symbols of Cuba – the royal palm, the crocodile, the rooster.
Typical for Cuba, the celebration began in sun and continued in torrential rain. Tropical metamorphoses have not hindered the good mood of the over 200 guest of the event, among them representatives of the Cuban institutions, the diplomatic corps, the Bulgarian community in Cuba and Cubans affiliated with Bulgaria, artists and neighbors.
The event is funded under the International Plan of the Communication Streategy of the Republic of Bulgaria for the EU for 2019.