Prime Minister Kiril Petkov attended the inauguration of the Greece-Bulgaria Interconnector
12 July 2022
News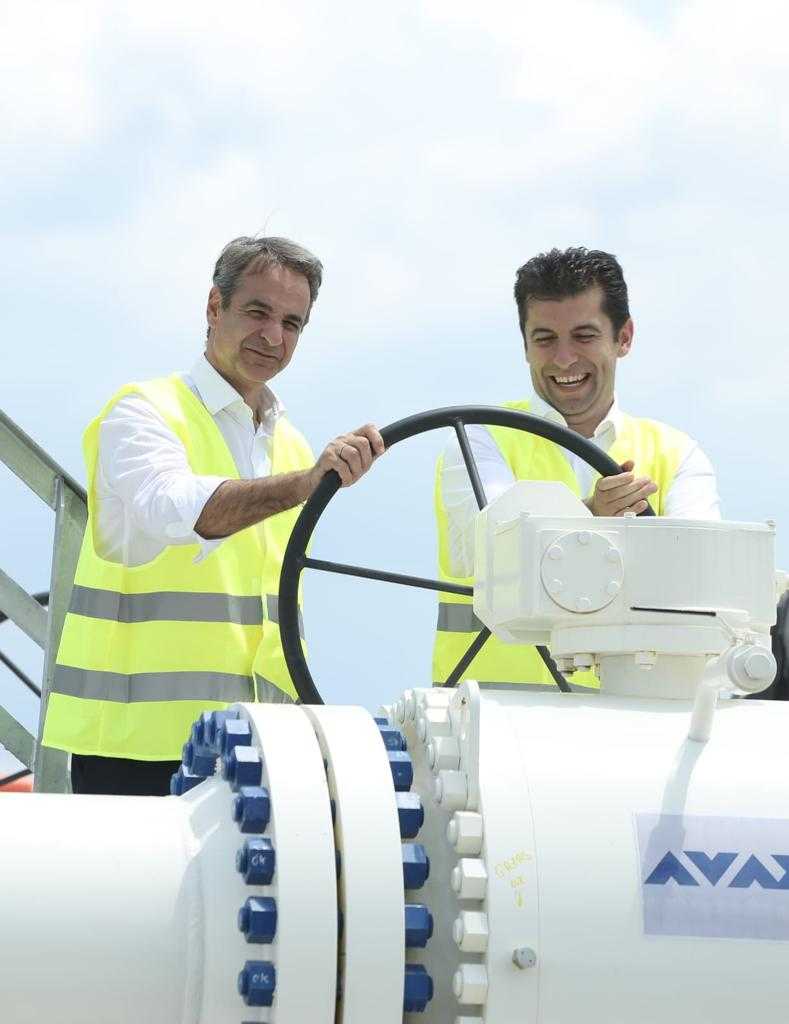 On July 8, 2022, a Bulgarian government delegation, led by Prime Minister Kiril Petkov, participated in the inauguration of the Greece-Bulgaria Interconnector – IGB in Komotini.
During the ceremony, Kiril Petkov emphasized that Bulgaria is achieving real energy diversification through the interconnector with Greece and that for the first time it will have land access to alternative sources of gas other than from Russia. He also pointed out that the IGB will transform Europe's energy map, and thanked Prime Minister Mitsotakis for his dedicated political support and close cooperation.
"Today will remain in the history of bilateral relations between Bulgaria and Greece. It is a symbol of our aspiration for political, economic and energy independence, a symbol of our values and our geopolitical choice," the Bulgarian Prime Minister pointed out.
Greek Prime Minister Kyriakos Mitsotakis defined the IGB as a decisive energy bridge that connects the geographical south with the north, as "pipeline of values" that will transfer the message of national security, Balkan solidarity, interstate cooperation and prosperity of peoples. He stressed that the project is giving a strong impetus towards the achievement of the common European goal for the energy autonomy of the continent, while making a special reference to the personal contribution of Prime Minister Petkov towards the acceleration and completion of the project.
On behalf of the government of Azerbaijan, the Minister of Energy Parviz Shahbazov participated in the ceremony, who also emphasized the great importance of the IGB.