Minister of Foreign Affairs Ekaterina Zaharieva visited Armenia
08 November 2019
News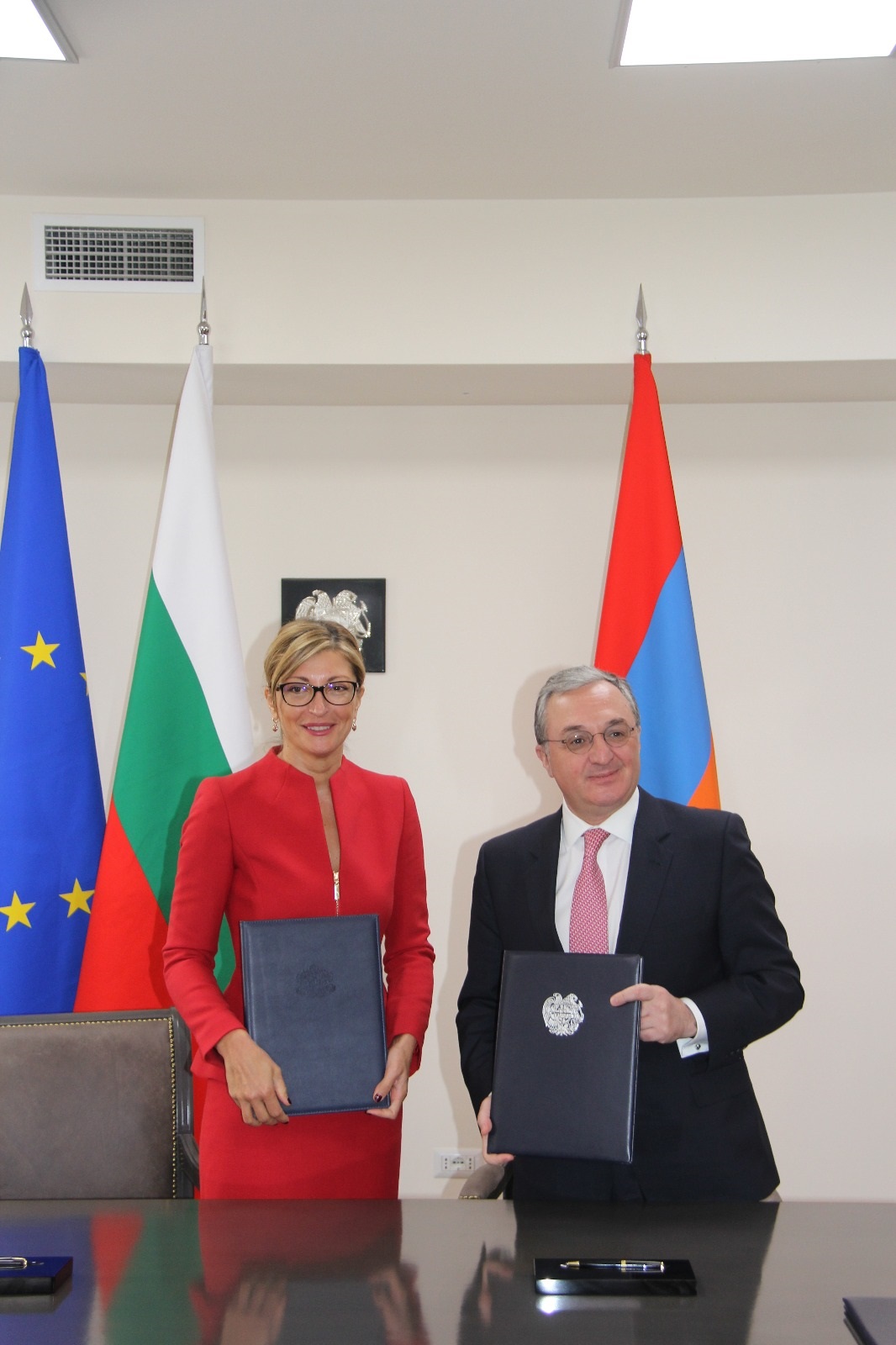 Dear friends,
We are very happy to share with you some pictures from the visit of Deputy Prime Minister and Foreign Minister Mrs. Ekaterina Zaharieva to Armenia which was held on October 28 this year. During the meetings with Prime Minister Mr. N. Pashinyan, Foreign Minister Mr. Z. Mnatsakanyan and Vice President of the National Assembly Mr. V. Enfiajyan, the two sides agreed that the long-term historical and cultural ties are a good basis for more active development of the bilateral relations between Bulgaria and Armenia. There are also 10,800 Bulgarian citizens of Armenian origin in Bulgaria, who, according to Mrs. Ekaterina Zaharieva, are a natural bridge and a live bond between the two countries. The two sides agreed to work for greater connectivity, development of tourism and trade and economic relations.
Bulgaria is one of the first Member States, who ratified the EU-Armenia Comprehensive and Enhanced Partnership Agreement. We also support the visa dialogue between Armenia and the EU and cooperation under the Eastern Partnership initiative. Over the last three years, Bulgaria has allocated more than 700,000 BGN (350,000 EUR) under 9 development projects in Armenia and one regional, which includes Armenia and Georgia.
During the visit, two intergovernmental agreements were signed - a Protocol implementing the EU-Armenia readmission agreement, which is important for the opening of Armenia's negotiations with the EU on visa liberalization and the Agreement on international transport and road transport. The latter provides the basis for reinforcing our cooperation in the field of transport, which is expected to contribute to an increase in the volume of transport.
For more information you may follow the provided link : https://www.mfa.bg/bg/news/23221