Visit of the Bulgarian President Rumen Radev to Athens
19 October 2020
News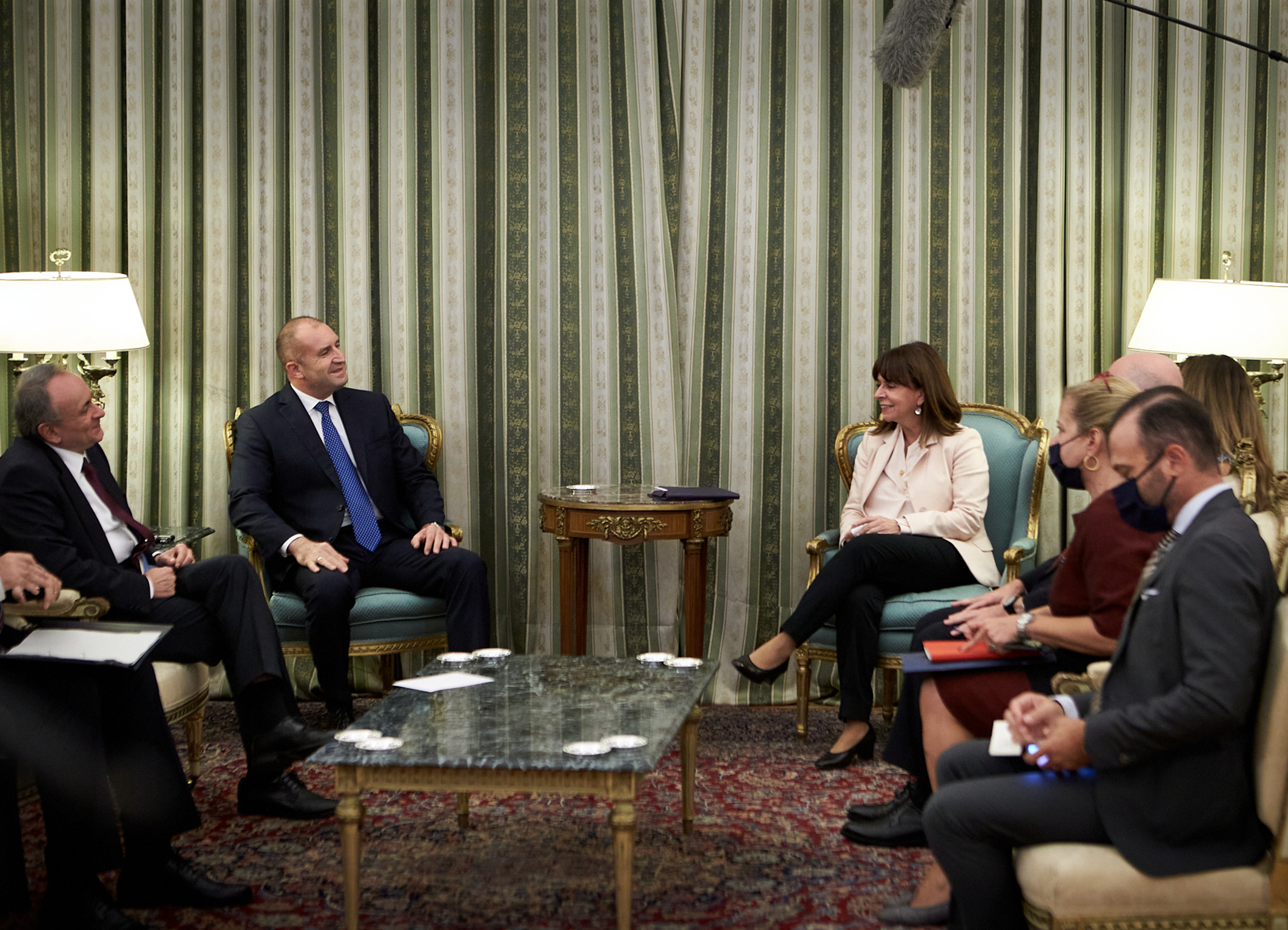 The President of the Republic of Bulgaria Rumen Radev visited Athens on October 14, 2020 and held talks with the President of the Hellenic Republic Katerina Sakelaropoulou and the Prime Minister Kyriakos Mitsotakis.
Among the discussed topics were the perspectives for further development of the strategic partnership between Bulgaria and Greece, promotion of the mutual investments and cooperation in the field of security, as well as issues of the EU agenda and the regional cooperation in Southeastern Europe.
During his visit, President Rumen Radev delivered a lecture at the European Public Law Organization on the topic of "Universal human values and the rule of law – pillars of the European development".
President Rumen Radev attended a short meeting with representatives of the Bulgarian Sunday schools in Athens - "Vasil Levski", "Paisii Hilendarski", St.St. Kiril and Metodii" - where the accent lay on the need for policy to encourage graduates of the Bulgarian schools abroad to continue their education back in Bulgaria.