Prime Minister Boyko Borissov attended a ceremony in Athens to finalize Bulgaria's participation in the construction of the liquefied natural gas terminal near Alexandroupolis
25 August 2020
News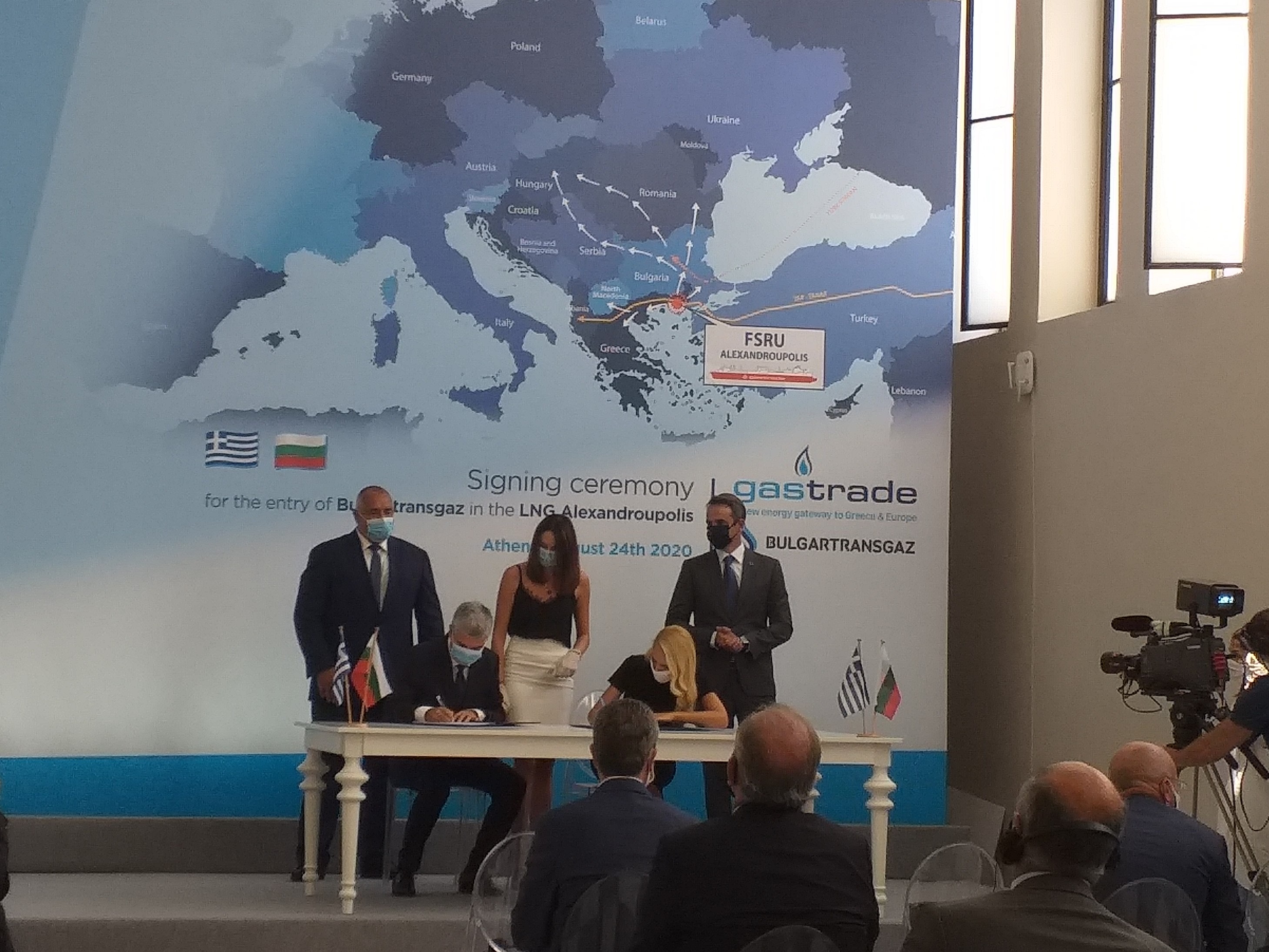 On August 24, 2020, Prime Minister Boyko Borissov paid a visit to Athens, where together with his Greek counterpart Kyriakos Mitsotakis, he attended an official signing ceremony of the contract finalizing the process of participation of Bulgaria in the project for a liquefied natural gas terminal near Alexandroupolis. Bulgarian Energy Minister Temenuzhka Petkova and the Minister of Environment and Energy of Greece Kostis Hatzidakis also participated in the ceremony.
The contract was signed between Bulgartransgaz EAD CEO Vladimir Malinov and Asimina-Eleni Kopeluzu, who is a major shareholder in Gastrade SA - the project company that will implement the liquefied natural gas terminal near the city of Alexandroupolis, Northern Greece.
In their statements during the ceremony, the Prime Ministers of Bulgaria and Greece stressed the strategic importance of Bulgaria's participation in the project not only for bilateral energy cooperation, but also for the diversification of energy supplies in the region and Europe.
Prime Minister Borissov also held a meeting with Greek Prime Minister Kyriakos Mitsotakis. The two discussed the development of the COVID-19 crisis and current issues on the European agenda. The future of the Western Balkans was among the main topics of their conversation as well.
More photos